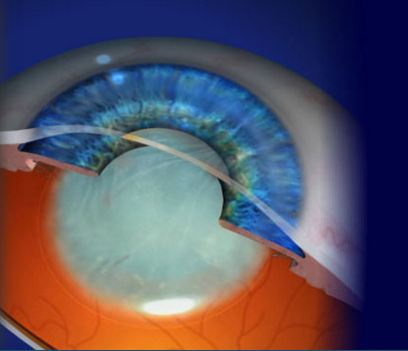 What is a Cataract?
A cataract (from the latin word for "waterfall") is simply a cloudy lens.  You can imagine how a cloudy lens would block light that needs to go through your eye in order to see.  What we do with #cataract surgery is quite simple:  we take out the cloudy lens and replace it with a clear one.  For obvious reasons, you see better through a clear lens than you do through a cloudy one.
Here's where this gets interesting:  understand that when we remove the cloudy lens and replace it with a clear one, we can insert any power lens that we want!  Because the techniques for measuring the eye prior to surgery have become so sophisticated, we can now plan our surgery so that nearly all of our patients have less dependence on glasses and contacts, and some patients can even eliminate glasses and contacts entirely.
Take a look at the cataract section on our website here to learn more, and check back for future posts in this blog as we discuss nuances of cataract surgery.
Tags: #cataract, #cataractsurgery, #laser, #refractivelensexchange, #savannah
Richard Schulze
A magna cum laude graduate of Princeton University, Dr. Schulze went on to study English literature at Oxford University, receiving his M. Phil. degree, before graduating with his M.D. from the University of Virginia in 1990. He performed his internship at Roanoke Memorial Hospital in Virginia before moving on to his residency in ophthalmology at the Ochsner Clinic in New Orleans. After a year of fellowship training in anterior segment surgery of the eye at the Kentucky Eye Institute, Dr. Schulze, Jr. returned home to Savannah in partnership with his father. Dr. Schulze, Jr. is a member of the American Medical Association, the American Academy of Ophthalmogy, the American Society of Cataract and Refractive Surgery, the International Society of Refractive Surgery, and the Medical Advisory Board of the Georgia Eye Bank. Dr. Schulze, Jr. specializes in cataract and refractive surgery. Outside of ophthalmology, his interests include windsurfing, sailing, fishing, hunting, farming, and literature.